Organisational Excellence in Communication, Leadership and Management
Each day our communication impacts upon the people around us and ultimately affects our ability to achieve our desired results and goals. Our capacity to persuade - to have others understand and react in a manner that is conducive to our wants or needs - is possibly one of our greatest challenges, both professionally and personally.
Your ability to lead, to encourage and to motivate can be the difference between the success and failure of your organisation, and also your career.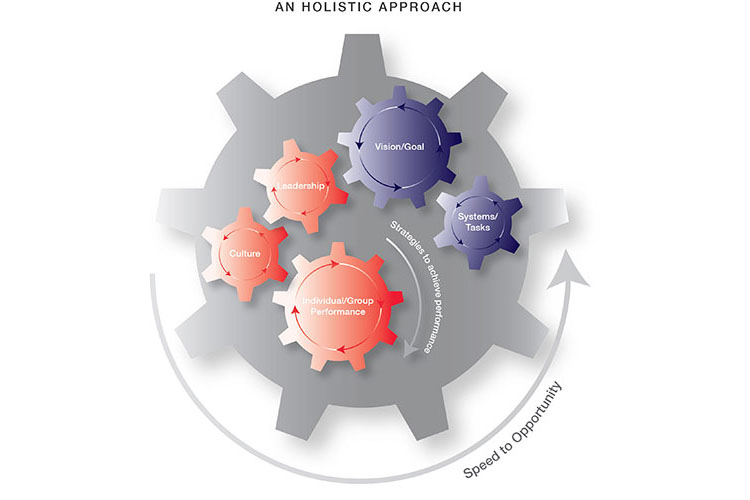 Carlton Communicators specialises in increasing the efficiency and effectiveness of people's leadership, communication and persuasion skills to deliver the results they want and need.
We work with many of Australia's leading organisations across a broad range of industries throughout Australia, New Zealand and Asia with one mission in mind: to ensure more effective interaction between individuals and companies enabling them to achieve better results.
Contact Us
To discuss your needs, please contact us today.
who are we
An organisation's approach to communication can engage and align its workforce and increase its results and profitability; or it can just as easily disengage its people, establish barriers and reduce its effectiveness.
Similarly, an individual's approach to an area of communication can result in unwanted outcomes and unexpected reactions; it can even limit growth within a career.
Carlton Communicators specialise in increasing the effectiveness and results of people's skills in the areas of communication, leadership and persuasion.
We have extensive experience working with all levels of executives at many of Australia's leading organisations.
Our experience covers a broad range of industries throughout Australia, New Zealand and Asia, including:
Advertising
Accounting
Banking
Finance
FMCG's
Government
Insurance
Information Technology
Legal
Manufacturing
Media
Mining
Oil and Gas
Pharmaceutical
Property
Transport
Contact Us
Contact us today to discover and discuss how we can assist your organisation and employees to improve the effectiveness of your communication.
what we do
Carlton Communicators facilitates excellence through developing the capacity of organisations and individuals to lead, align and interact.
By developing the day-to-day interpersonal communication skills of people, teams and companies we maximise the capacity for people to more easily achieve their professional and personal objectives, be they sales, management or efficiency goals.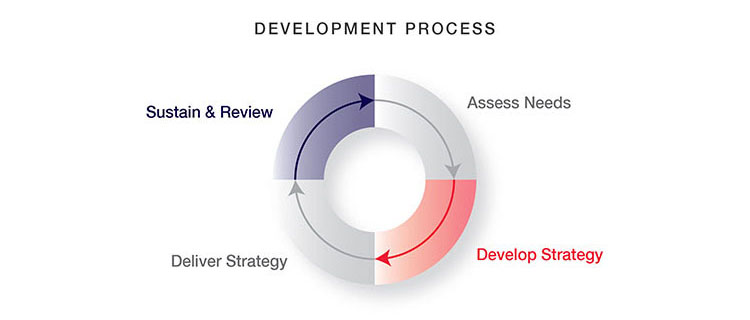 Our key areas of focus under the banner of communication include:
Change Management
Communication
Conflict Resolution
Culture Development
Facilitation
Influencing & Persuasion
Leadership
Meetings
Mentoring
Negotiation
Presentations
Sales & Consulting & Business Development
Our approach is tailored to meet both the company's and the individual's specific needs and objectives.
We work with our clients to develop tailored solutions which combine a strategic mix of group facilitation, workshops, one on one coaching, consulting on specific projects and follow up strategies to create the results our clients need.
Contact Us
Contact us today to find out more about our full range of services and communication solutions.
how we do it
At Carlton Communicators, we achieve noticeable changes through a holistic approach that explores expectations and belief systems and their related behaviours, the foundation principles of interpersonal communication, easily applied and relevant processes and skill sets that compliment an individual and therefore the group.
We understand that lasting change within an organisation or individual will only occur when a comprehensive and holistic approach of support is taken beyond the initial training program.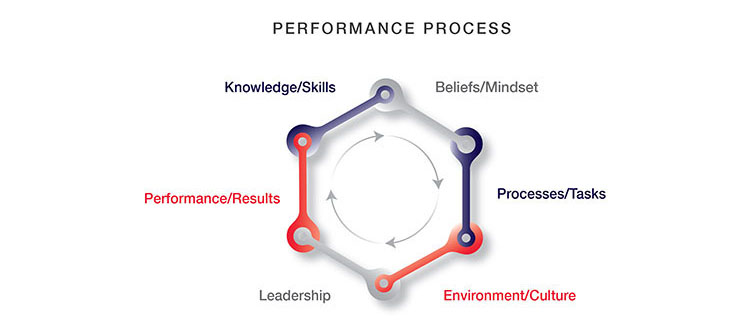 The result of our approach is that individuals can more naturally, comfortably and confidently apply the skills and learning within their day-to-day communications; increasing their results and value, and therefore the organisation's return on its investment.
Contact Us
To discuss your needs, please contact us today.
why we do it
Why Develop Communication?
There are many statistics that demonstrate the need for and impact of effective communication within an organisation.
The following are just a few.
Effective Communication's Impact on the Bottom Line
Managers typically spend 60-80% of their time communicating and collaborating
Companies that are highly effective communicators have a 47% higher return to shareholders compared to those that are ineffective
The average corporate individual is currently receiving over 178 messages a day and this is increasing
When workers are receiving clear communication within an organisation, 80% are motivated to add value where only 36% are motivated to add value where communication is confusing
65% of employees say that the information they receive isn't relevant
39% say they are told too late on major changes
Are your people communicating effectively?
Meetings
Most professionals attend a total of 61.8 meetings per month and that over 50% of meeting time is wasted
91% professionals who meet on a regular basis admit to daydreaming
95% admit to missing meetings or missing parts of meetings
73% say they have brought other work to meetings
39% say they have dozed during meetings
Are your people wasting time and money with inefficient or ineffective meetings?
Engagement
18% of the workforce is engaged with their work
62% are not engaged
20% actively disengaged
The key reason for poor engagement is poor leadership and the cost to Australian industry is 31.5 Billion.
Is it worth investing in employee engagement?
Staff engagement levels are 20% higher at double digit profit growth companies
Highly engaged employees provide a 13.2% improvement in net income compared to low engaged who provided a minus 3.8% over the same period
Highly committed employees deliver 112% return to shareholders over 3 years compared to 76% for low committed
A 5 point improvement in employee engagement leads to a 1.3 point improvement in customer satisfaction, which intron drove a 0.5% increase in revenue growth
Workers who know the company plan are 5 times more likely to be motivated
Is it worth exploring your current engagement levels and/or strategies to raise enagement further?
Trust
When your employees trust you:
94% will go the extra mile for their job
67% are more likely to stay long term
89.8 will recommend you to others
85.4 support all their manager's decisions
Are your managers trustworthy?
Line Managers
It is argued that the No. 1 reason why people thrive in an organisation is their line manager
The No. 1 reason why people quit is their line manager
A conservative estimated cost of employee turnover is 75% of the employees salary
51% of line managers lack the skills to effectively communicate the views of their teams to senior management
52% of HR and corporate communication practitioners say line managers do not act as leaders
Could your line managers improve their leadership and communication?
All statistics quoted can be clarified upon contacting Carlton Communicators.
Contact Us
If you would like to discuss the above statistics, explore a communication audit or discuss a strategy to address any of the above communication issues, please contact us.
our clients
Some of the clients who trust us to improve their performance include: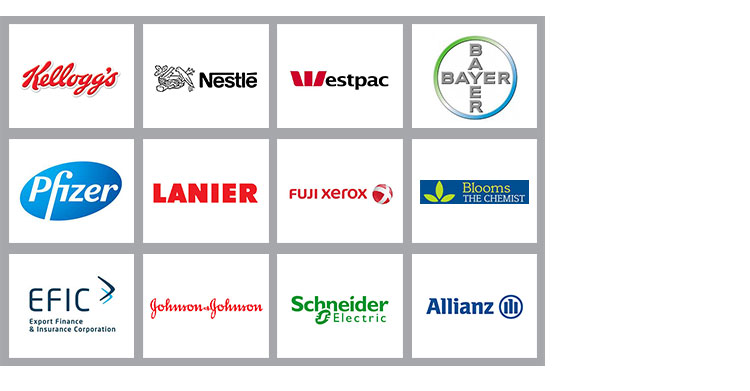 Carlton Communicators works extensively with all levels of executives from Board members through to cadets and with leading firms in a broad range of industries including:
Advertising and Media
Accounting, Banking and Finance
FMCG's
Government
Insurance, IT and Legal
Manufacturing, Mining, Oil and Gas
Pharmaceutical
Property and Transport
We work throughout Australia, New Zealand, Asia, Middle East and Europe.
Testimonials
"Some great feedback, well done for achieving the highest course evaluation summary we have ever achieved."
Garth, Professional & Leadership Training Manager
"The approach is always simple, practical and pragmatic."
Joe, Sales & Marketing Director
"Your course is not only an eye opener to a revolutionary approach to presentations, it is the ultimate logic behind the fine art. I had a great learning experience and I will definitely utilise the skills."
Jennifer, Medical Information Associate, Medical Affairs
"The skills I have quickly acquired with your training has given me an abundance of confidence to communicate far more effectively with both my clients and my prospects. I have recommended your coaching to three of my colleagues who are already curious about my new found success!"
Michael, Account Manager
"I have done presentation skills training in many different forms over the last 20 years through school, university, PY and at work. This is the first course that has allowed me to believe that I can stop worrying about myself and focus on how I communicate my message to the audience."
Kieran, Auditor
"One of the few workshops where the practical application of the principles was clear to see. In addition, the workshop focused on a few easy to remember principles that can be easily applied - we weren't overloaded with theory."
Bradley, Business Analyst Team Leader
"The course really challenged my approach to presenting/communication. I went into the course not convinced that I really needed it and walked away having learned a lot. I was impressed. I would highly recommend this course to everyone."
Ritta, Manager Policy & Process Innovation
"I can't believe it - I have overcome one of my greatest fears and I can't wait to put the skills to practice. Without a doubt it was the most beneficial course I have done."
Alison, FMCG manager who had previously refused to present and was physically sick with nerves
Contact Us
If you would like to speak to one of our clients to discuss how we have helped effect positive change in their organisation, please do not hesitate to contact us.